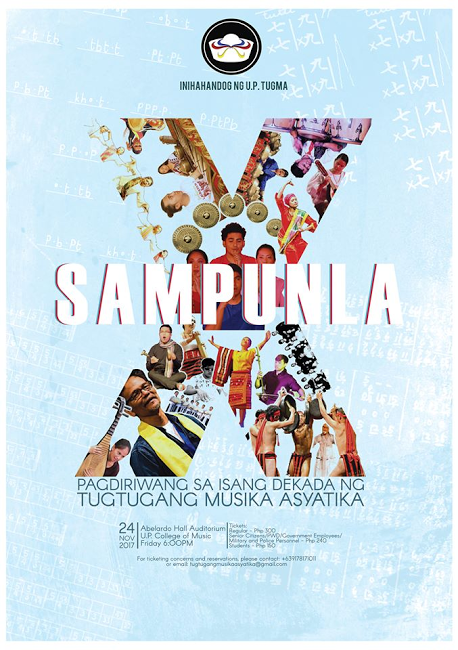 The noisy kids in the hallway hits ten! Celebrating a decade of tradition and innovation, the UP College of Music grown
Tugtguang Musika Asyatika
(UP TUGMA)
held their tenth anniversary concert last November 24, 2017 at the Abelardo Hall Auditorium, College of Music.
UP TUGMA was formed in 2007 by singer and multi-instrumentalist Froilan Canlas along with other Asian Music and Musicology students. Through the years, the group has grown from its humble beginnings as a student organization established solely to help with student recitals to a performing group open to all college of music students with the love and passion for Asian music; a simple seed of an idea that was bound to grow. The concert takes its name from that idea of a simple and single seed.
Isang Punla
. Sampula, a celebration of the decade of music making that single seed grew into.
With the group's dream to continually share Asian music to the public, UP TUGMA showcased thirteen newly composed and arranged pieces during the concert - a concert format totally different from their past concerts.