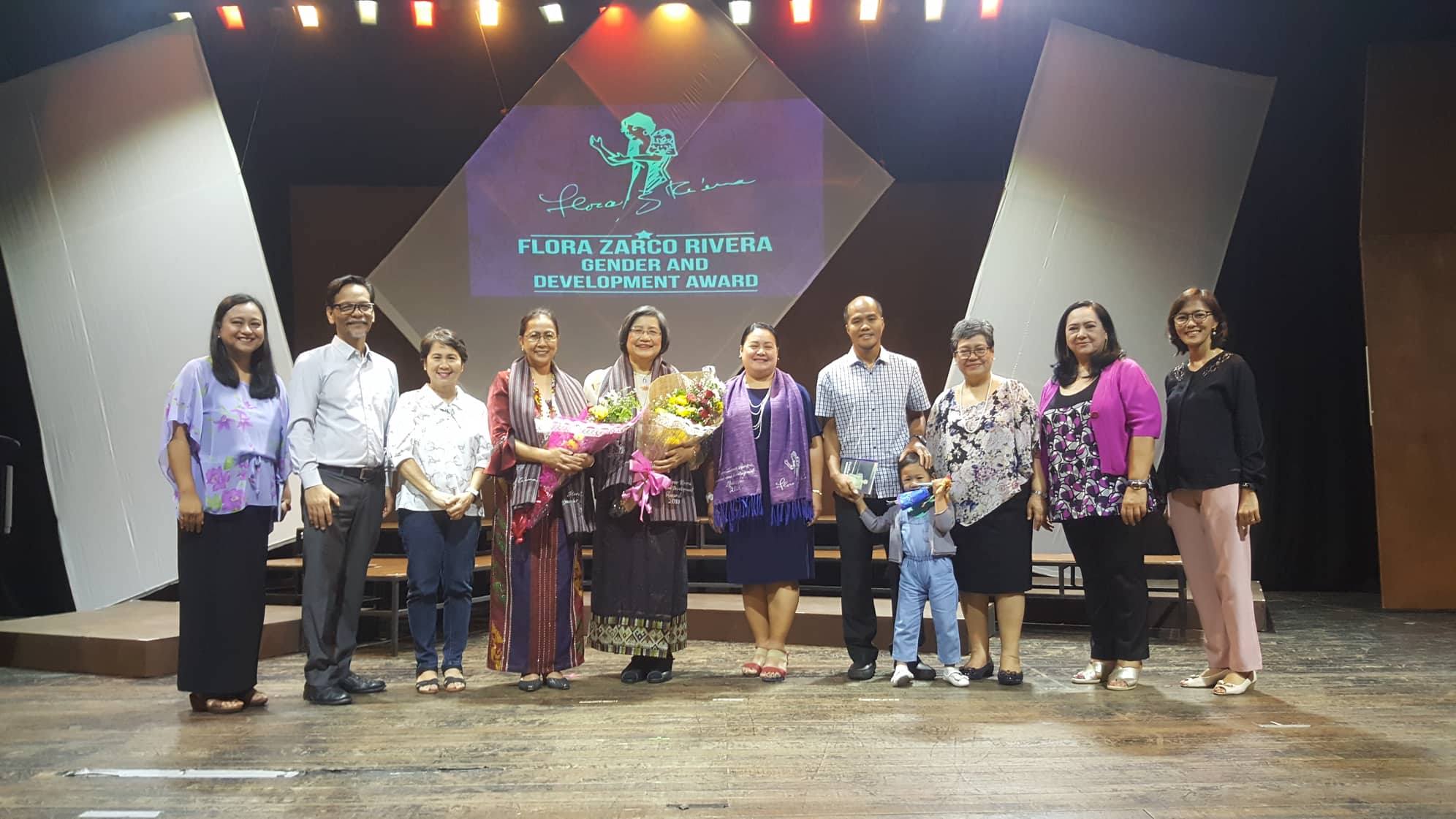 On March 25, 2019, the Flora Zarco Rivera Gender and Development Award (FZR GAD award), an annual awarding ceremony for community leaders who have advocated women empowerment and children's rights, was held at the Abelardo Hall Auditorium.

Dean LaVerne de la Peña welcomed the awardees and the audience by talking about the importance of public service in the university and the overriding theme of music for all in the College of Music's extension agenda. Dr. Nancy Kimuel-Gabriel of the Diliman Gender Office talked about the importance of music in contributing toward this year's theme of women's struggle against misogyny. This was followed by a performance of Kasilag's Dandansoy and Chitchiritchit by Sparrow Music Vocal Trio whose musical director, Mr. Ferdinand Medina was last year's FZR awardee.

Ms. Maria Lourdes "Malou" Hermo and Mrs. Engracia "Eng" Reyes Lim, two community leaders who gave access to music education among marginalized members of the community through their projects, were both awarded the FZR GAD award this year. Ms. Hermo is the director of Virlanie Voices, the choral arm of the Virlanie Foundation which serves abandoned, exploited and orphaned children found living in the streets. On the other hand, Mrs. Lim is the founding director of the Golden Nightingale Choral, a senior citizen's choir in Quezon City and the Open School of Music and Dance which provides free music lessons to residents who wish to learn but do not have the means to do so.

The awarding of the FZR alampay to the two community leaders was done by Dean de la Peña, Dr. Kimuel-Gabriel; Dr. Elena Rivera-Mirano, Prof. Flora Zarco Rivera's family representative, along with the members of the UP CMu Gender committee co-chaired by Prof. Jocelyn Guadalupe and Ms. Eva Cadiz. Also present were committee members, Prof. Sherla Najera, Prof. December Valenciano, Prof. Angela Baguilat, and Mr. David Guadalupe. In their acceptance speeches, both awardees expounded on the challenges and fulfillment in managing music programs for those in need. Through the award, both awardees realized the importance of their work in their respective communities. The event was capped by a performance by the UP Cherubims and Seraphims of de la Peña's Kaloob conducted by Ms. Alyssa Dioquino and assisted by Dr. Michelle Nicolasora on the piano. The event was directed by Prof. Baguilat with Prof. Valenciano as emcee.