Cultural responsiveness, equity, equity pedagogy, inclusivity vis a vis exclusivity, intercultural understanding – words likened to the 'cries in the wilderness' by our learners in today's new age, were the keywords that were repeatedly pounded on us, music educators, in the 12th Asia-Pacific Symposium for Music Education Research held last July 15-18, 2019 in Macau. For did not Gardner say, "The biggest mistake of past centuries in teaching has been to teach all children as if they were variants of the same and thus to feel justified in teaching them all the same subjects in the same way?"

The keynote speakers in the summit were International Society for Music Education (ISME) President Susan O'Neill and acclaimed music educator and ethnomusicologist Dr. Patricia Shehan Campbell. They addressed music educators to take great risks and to 'be subversives' in their teaching methodologies and approaches. Their bold and inspiring speeches preached on new and radical trends on World Music pedagogy. O'Neill said that with the given era that is marked by rapid change, increased fragmentation, uncertainty, and division, there is a need for visions and challenges of creating equitable, inclusive, and culturally responsive music teaching-learning strategies in communities that she claims can be achieved through Transformative Music Education. In the conference, she challenged us with a question: "How might our collective imagination about the future enrich and stimulate the work we do today?" Campbell, on the other hand aggressively described previous efforts in the teaching of world music as commendable but "pedagogically unsystematic and incomplete and often superficial" because, she said, the method of teaching is disconnected from sound as they are through 'notation-only materials' and are therefore incapable of addressing the goal of musical and cultural understanding that is most essential and relevant in these times of world concerns. She further declared that in order for the world music studies in music education and ethnomusicology fulfill its commitment to meeting diversity mandates in today's new music educational settings, she proposed a World Music Pedagogy or what she calls WMP that would serve as pathway to intercultural understanding, articulating its essential components as Sound, Behavior, and Cultural Understanding.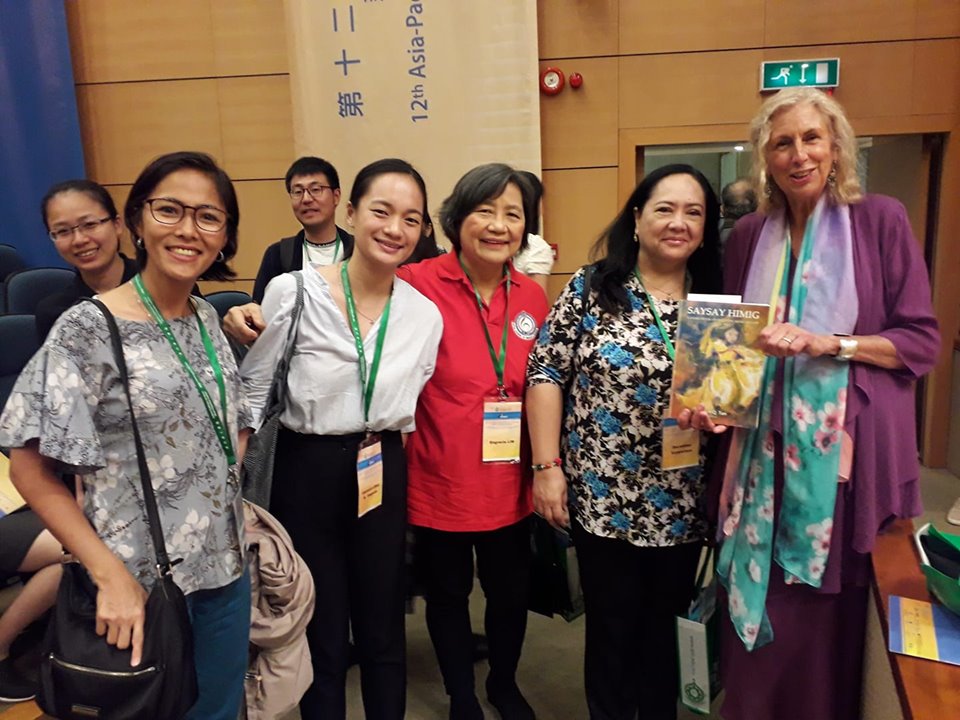 The exchange of various studies from among the speakers and presenters coming from the Asia Pacific region and other parts of the world was very interesting. Paper presentations were unified in relation to the theme of the summit: "Music Education in the Dawn of a New Era", really a show of strength of music educators from all over the world envisioning various possibilities on teaching methodologies and materials on world music relevant to current societal realities.
The presentation that Prof. Sherla Najera and myself did, titled "Music Education for All: Open School of Music OSM" was about the Open School Music program, a program linked to our Music Education NSTP-CWTS course. It is a living example of community music where music teaching and learning serves as vehicle for enriching musical engagement in communities were disparity in social status, level of educational attainment due mainly to poverty, is prevalent. This course is a recipient of the 2019 UP Gawad Tsanselor Para Sa Ekstensiyon. After our talk, an Assistant Manager of the Asia Pacific Sales Division of Yamaha Corporation, who was introduced and recognized as a sponsor of one of the Japanese Music Education presenters, approached us and greeted us with praise and also with sympathy, saying that he found our presentation 'heroic' and "in much need of help". We took this comment as very positive and hopeful. He gave us his card with a note that he would connect and collaborate with our program. Similarly, as I was earlier inspired by the speech of our first Keynote Speaker Prof. Susan O'Neill, I asked a question, which apparently caused the Chair of the Board of the APSMER, Prof. Bo-Wah Leung of Macau to approach and invite me to be part of the Board, saying that the Philippines has never had an APSMER representative yet. We also had an exchange of cards for future collaboration. The summit likewise extended invitations for paper presentations in the next two Music Education conferences, namely the 34th World Conference for the International Society for Music Education or ISME in August 2020 in Helsinki, Finland, and the next APSMER event in 2021 in Tokyo, Japan.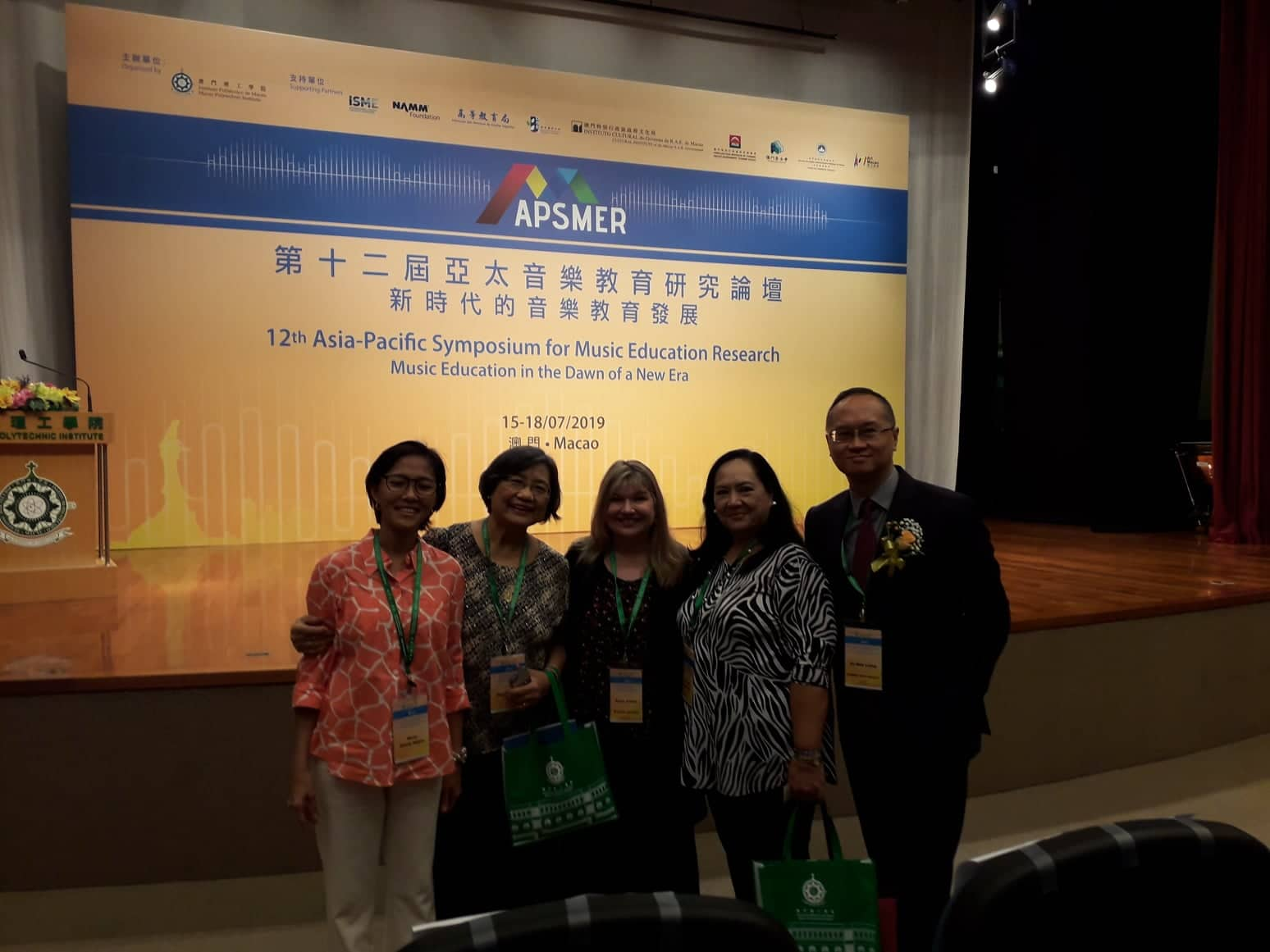 PS: I asked Dr. Campbell if she could spare some time from her busy schedule to be Keynote Speaker in our Philippine Society for Music Education (PSME) National Conference on World Music in November here in the Philippines. She replied with: "If I am unlucky to find that time to go to your wonderful country to be with you and other Filipino music educators, may I suggest that you invite your National Artist Dr. Ramon Santos, who is my friend?"