On June 21, 2019, the University of the Philippines (UP) recognized 13 awardees in the Gawad Tsanselor 2019 ceremony held at the Institute of Biology Auditorium. Among the recipients from the UP College of Music (UP CMu) were Josephine Cecilia "Josie" L. Baradas for "Gawad Tsanselor Para sa Natatanging REPS" which recognizes excellence in research and extension work; and the Open School of Music (OSM) for "Gawad Tsanselor Para Sa Natatanging Programang Pang-Ekstensiyon" which recognizes exemplary service to the public engagements in the form of technical assistance, extramural program, advocacy and community mobilization, among others.
Baradas is a licensed teacher and librarian who has been working at the UP CMu since 2001. Her dedication and expertise as a librarian and archivist have significantly contributed to the careful and systematic cataloging of the special collection of Philippine Music in the college. This includes the copy of manuscripts of Nicanor Abelardo, Antonio Molina, Francisco Santiago and other Filipino composers which were printed, stored and classified at the UP CMu Library. This was an output of the project Classifying and Digitizing Rare Music Collections (Sheet Music and Concert Programs) of the UP College of Music Library with the support of the UP Diliman Creative Work and Research Grant. Baradas also served as one of the writers and co-editor of the Encyclopedia of Philippine Art, 2nd Edition, Vol. 7: Music which was published by the Cultural Center of the Philippines (CCP), with the assistance of the Office of the Chancellor in 2017.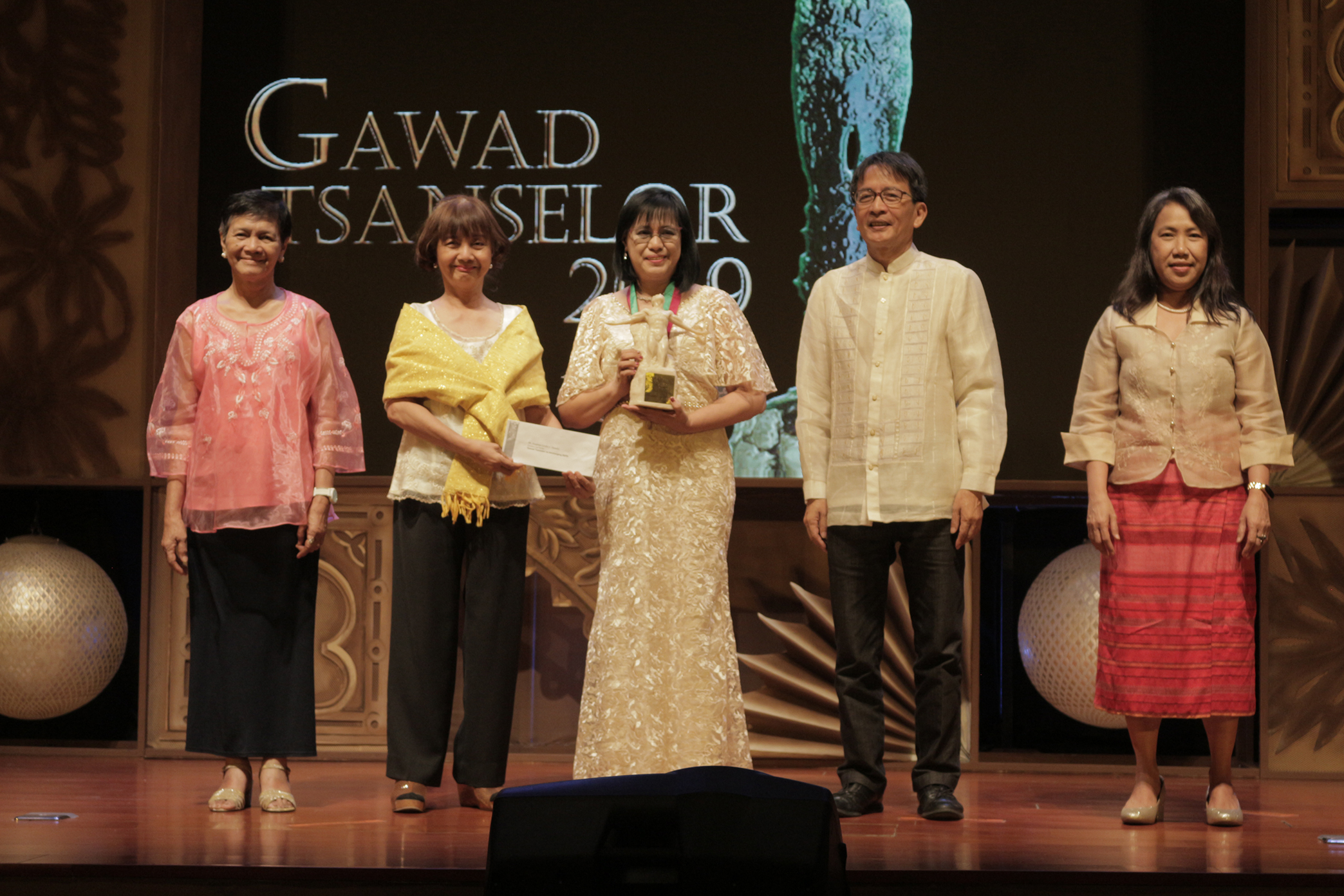 Gawad Tsanselor 2019 Natatanging REPS josie
(Photo Credits: UP Diliman Information Office)
On the other hand, OSM is an ongoing program that provides free training in voice and musical instruments such as keyboard, voice, guitar and violin to interested individuals who otherwise cannot afford such. The program was founded by Engracia Lim, an alumna of the baccalaureate and graduate programs of Music Education (BMMuEd and MMMuEd). OSM was launched through the financial assistance of the UPD Extension Office Grant last 2nd semester, AY 2016-2017 which provided its initial necessities like the acquisition of keyboards. The program started with guitar, recorder and keyboard lessons in January 2017 (AY 2016-2017) and culminated with a recital on May 6, 2017 entitled Alleluya.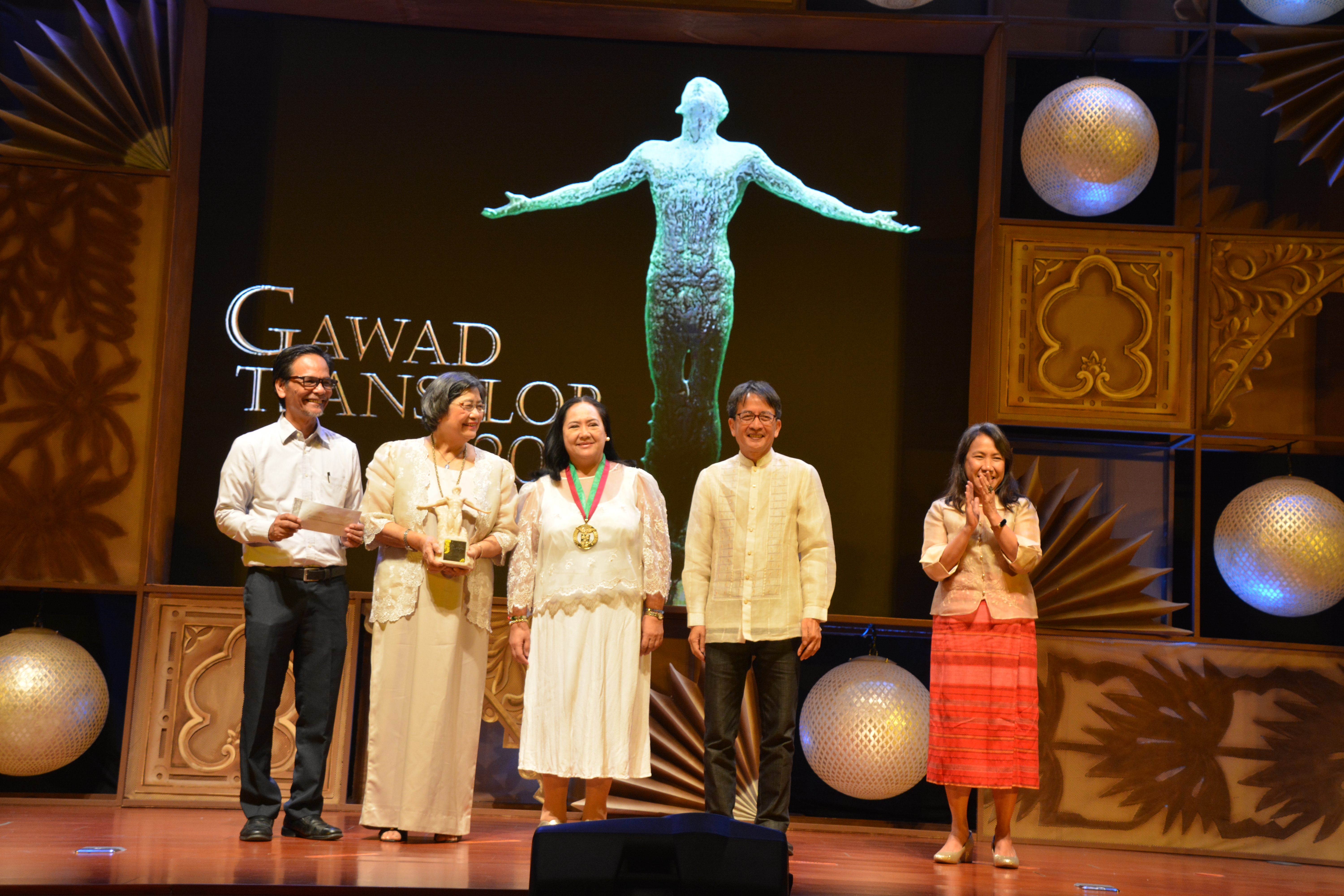 Photo shows Open School for Music
(Photo Credits: UP Diliman Information Office)
OSM was eventually incorporated into the UP CMu National Service Training Program Civic Welfare Training Service (NSTP CWTS) in AY 2017-2018 where enrolled students, many of whom are from the college, could assist in the teaching of music. It operates every semester offering a 5-month free music lessons to continuing and beginning students. OSM is taught and managed by Prof. Maria Sherla Najera and Prof. December Valenciano as CWTS OSM instructors. They are assisted by Paul Jason Santiago, a Music Education student, who already finished CWTS OSM but continues to volunteer in the program. Like Santiago, many CWTS OSM graduates are inspired to embark on similar initiatives in their own communities.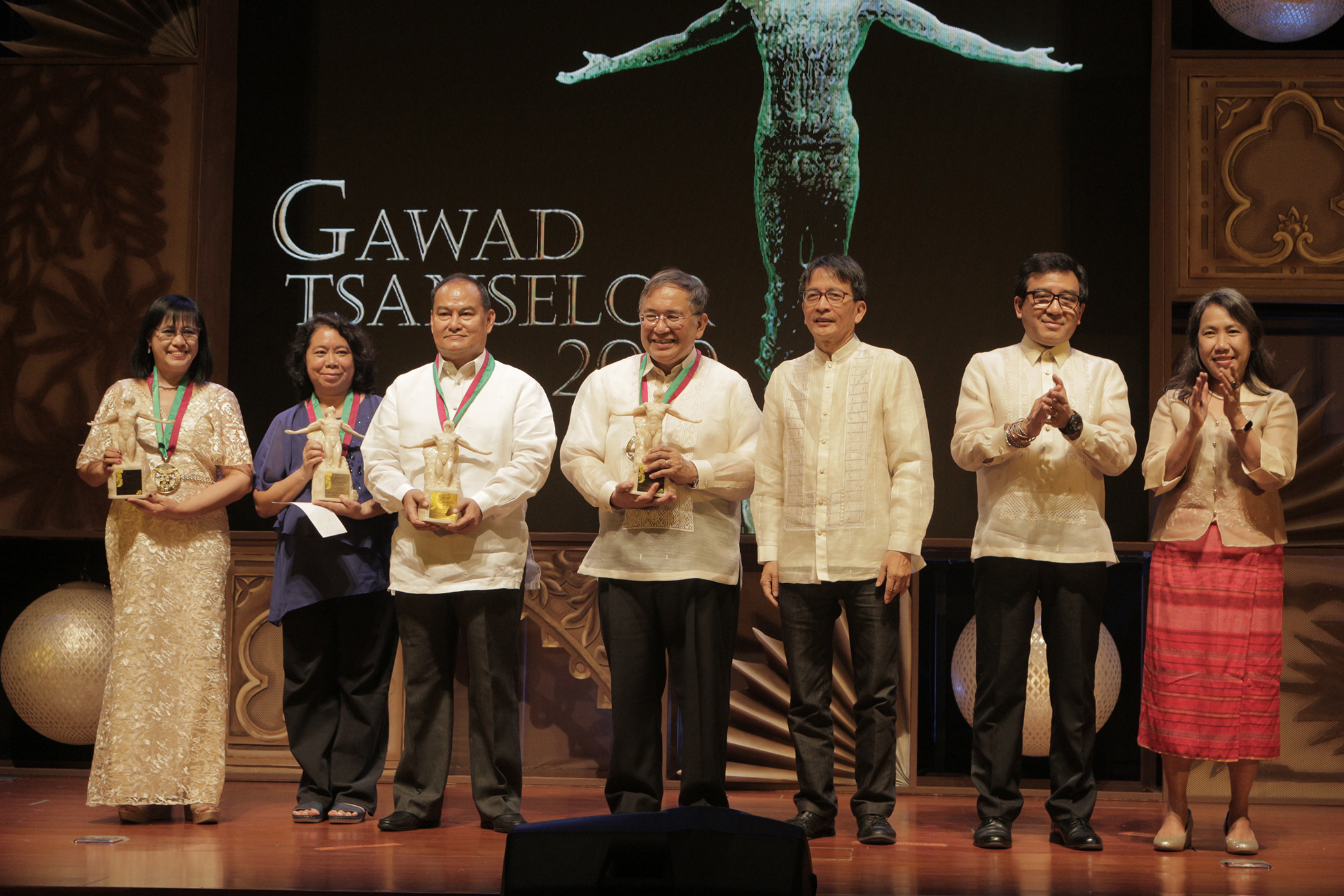 Natatanging REPS josie 2019 with other awardees
(Photo Credits: UP Diliman Information Office)
The program has already successfully staged 5 semestral recitals for the OSM students: Alleluya (May 2017); Isang Diwa, Isang Himig (December 2017); Balik-Bayan (May 2018); Nagaganap Na Pangarap (December 2018); and Unity in Diversity (May 2018).