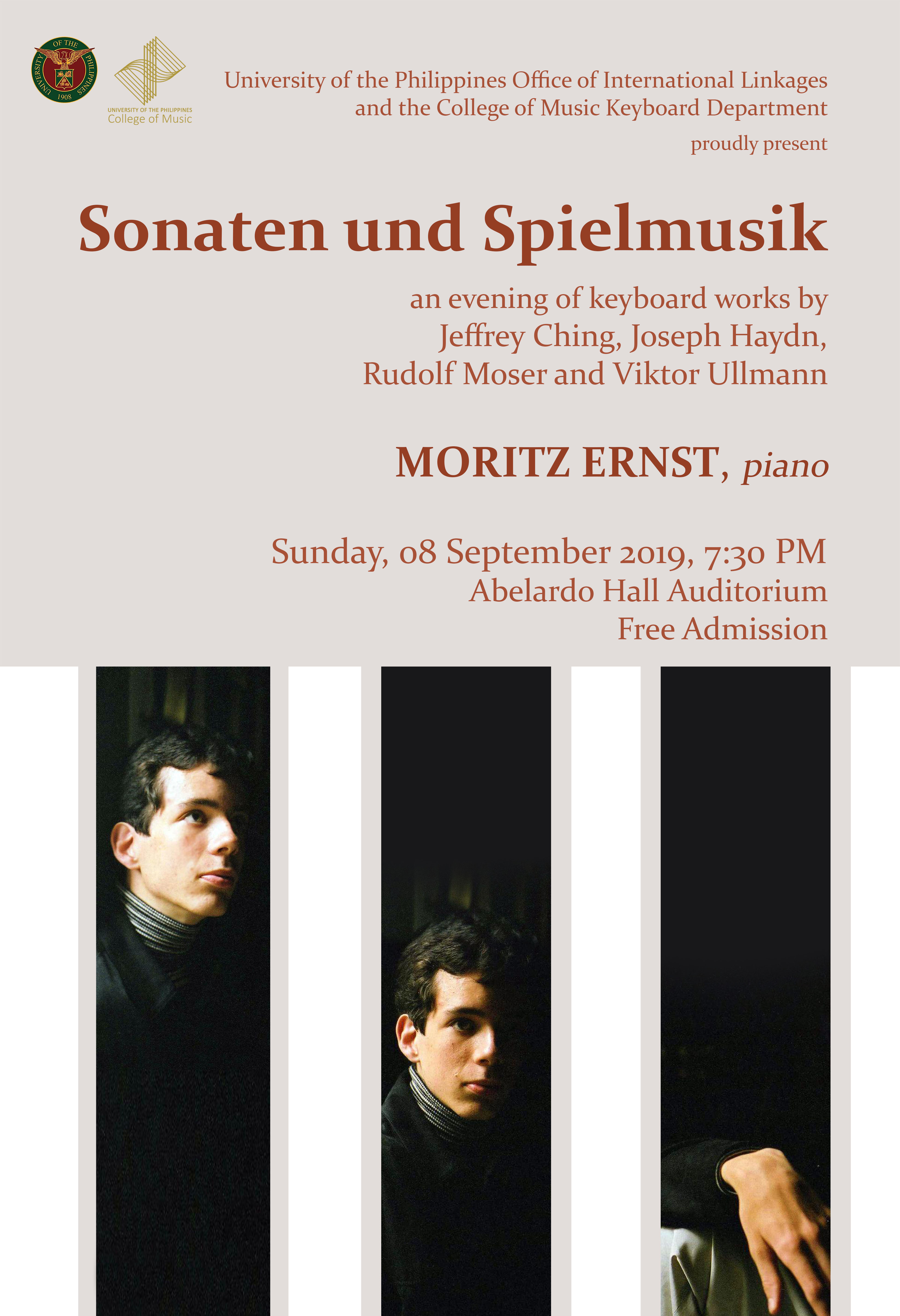 Moritz Ernst plays in Abelardo Hall Auditorium

The University of the Philippines Office of International Linkages (UP OIL) and the UP College of Music Department of Keyboard invite you to Sonaten und Spielmusik featuring German pianist Moritz Ernst on Sunday, September 8, 2019 at 7:30 in the evening at the Abelardo Hall Auditorium, University of the Philippines College of Music.

Born in Ostwestfalen, Germany, Moritz Ernst has etched a unique niche in the world music scene through his highly acclaimed recordings and performances of music from the 20th and 21st centuries. His recital will feature Joseph Haydn's Sonata in F Major, Hob. XVI:23, the world premiere of Jeffrey Ching's Grand Sonata "Superklavier" and Philippine premiere of Rudolf Moser's Spielmusik, op. 79 and Viktor Ullmann's Sonata No. 6. Catch this rare gem, who has enthralled audiences in Europe, North America, Asia and Australia.

Please honor us with your presence. The concert is open to the public and it is free admission.