LIST OF APPLICANTS WHO WILL TAKE THE AUDITIONS (2022-2023)
Instructions:


Please check the audition requirements for your degree program at Requirements.html.


Upload/Share your required submissions from July 4-5, 2022 to the department email addresses. Some departments may require interview/auditions from July 6-8, 2022. Kindly check the email from the department chair. For audition/interview related questions, kindly email the department chair concerned.


Applicants with two major/concentration applications should submit requirements to both departments.


The list of successful applicants will be posted at the UP College of Music website on July 18, 2022.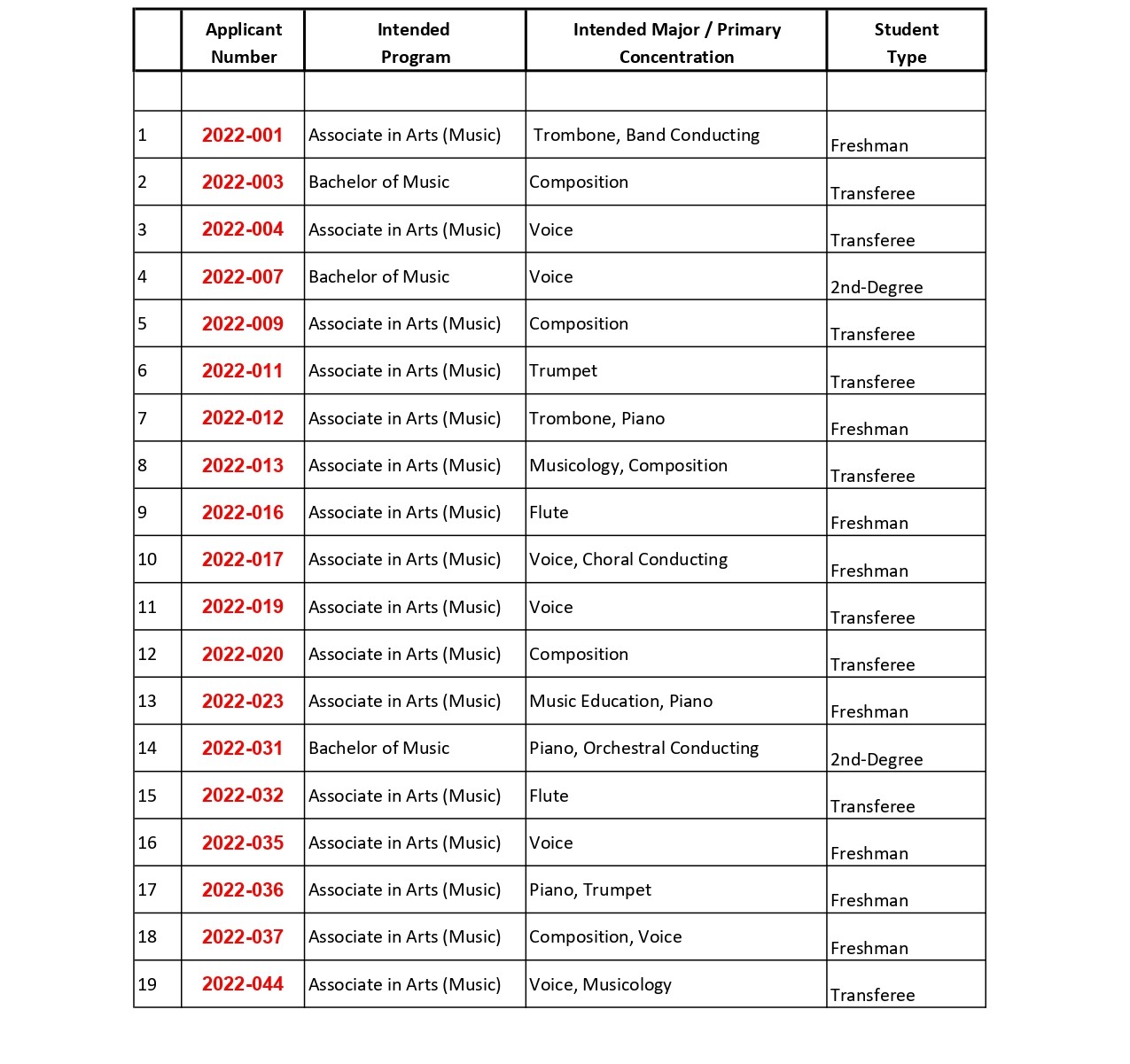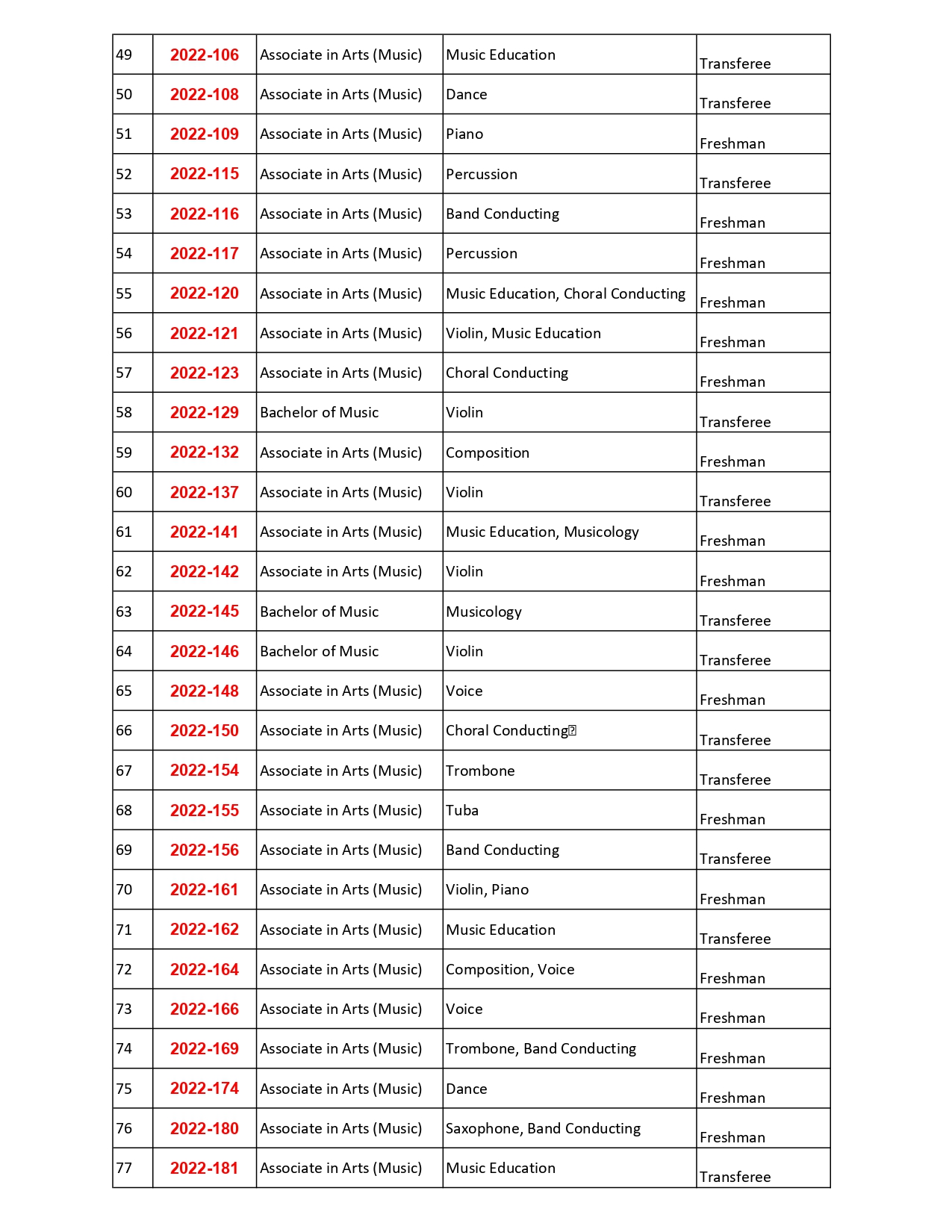 LIST OF AUDITIONEES 2022-2023